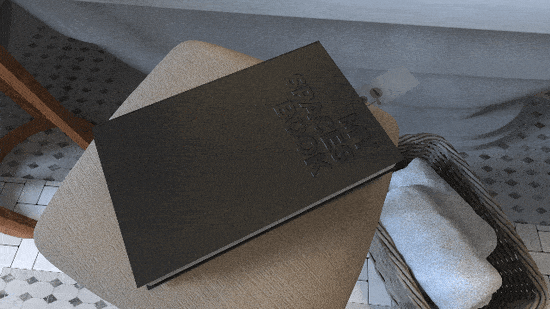 NEMUIX
WORLD'S THINNEST READING LIGHT
If it's as thin as a bookmark, slimmer than a dollar coin and dexterous enough to fold, can it be a Reading Light? Yes, it can! — YANKO DESIGN
本の虫にもってこい。2019年の最新しおりは読書灯にもなる
Great for bookworms. The latest bookmark of 2019 is also a reading light — Gizomodo.jp
Nemuix functions as a Reading light and Bookmark, allowing any book nomad to read absolutely anywhere with ease and comfort. — DesignNest
Thinner than a coin and able to fit into any wallet, BIOLITE stays flat until it is put in a nightstand position. — NBC 2
しおり兼用の読書灯——薄型軽量ブックライト「NEMUIX」
Reading light combined with bookmark -- thin and light book-light 「NEMUIX」 —Fabcross.jp

どこでも読書灯を確保! 世界最薄のライト「Nemuix」はしおりにもなる!
Secure reading lights everywhere! The world's thinnest reading light 「Nemuix」is also a bookmark!
—Techable.jp
nemuix IS ENGINEERED TO COMPLIMENT THE BEST NIGHT-TIME ACTIVITY -
READING
USE nemuix AT ANYWHERE, BE IT FOR TRAVEL, ON THE COUCH, ON BED.
SPECIAL LOW BLUE LIGHT LED UNIT
MINIMIZES THE QUANTITY OF HIGH BIO-ACTIVE WAVELENGTH FROM OTHER ARTIFICIAL LIGHT AND DIGITAL DEVICES
PAPER THIN
PRINTED ON A CONDUCTIVE THIN FILM, NANO PARTICLES ARE ADDED TO THE SILVER CONDUCTIVE INK DESIGNED AS AN OPEN CIRCUIT UNTIL YOU PLACE IT IN A "NIGHTSTAND" POSITION
ENERGY EFFICIENT
ONE LITHIUM COIN BATTERY IS SUFFICIENT TO KEEP IT RUNNING FOR 4 HOURS CONSTANT.